FFXIV Patch 4.1 Will Feature More Main Story Scenario Quests
Are you longing to know more Final Fantasy XIV patch notes? First of all, patch 4.1 will bring new main scenario quests to the MMO. Yoshida revealed new content that will be headed to the game with its upcoming Patch 4.1. The Legend Returns, which will launch early this October. The patch will bring in one new dungeon in the form of The drowned city of skalla. Most of players tend to buy cheap Final Fantasy XIV Gil from FFXIV4GIL.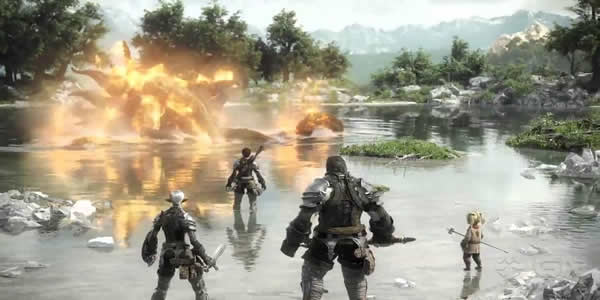 During Final Fantasy XIV's stream celebrating the game's fourth anniversary, a Live Letter from the Producer took place, featuring producer and director Naoki Yoshida. The Royal Menagerie trial which players fight at the end of the Stormblood main story will be getting an Extreme version for adventurers to challenge.
Patch 4.1 will also feature more main story scenario quests, new sidequests, a new dungeon, Shinryu EX, another PVP map, Shirogane plots, residential swimming, a 24-person raid, an enhanced Lost Canals of Uznair instance, cross-server friends list access, a system that allows Bards to play notes on a hotbar, and a duty roulette for raids. For further reading of Final Fantasy XIV News & Guides, keep following on: https://www.ffxiv4gil.com/.
For those players looking for even more difficult content, a new tier of raid difficulty will be added in Patch 4.1 called the Ultimate series. The first that will be available will be the Unending Coil of Bahamut. Completing these raids will reward players with a weapon with the same item level as that of the weapons from Deltascape 4.0. Also, upon completion, players will receive a token which can be used to exchange for any weapon they would like.